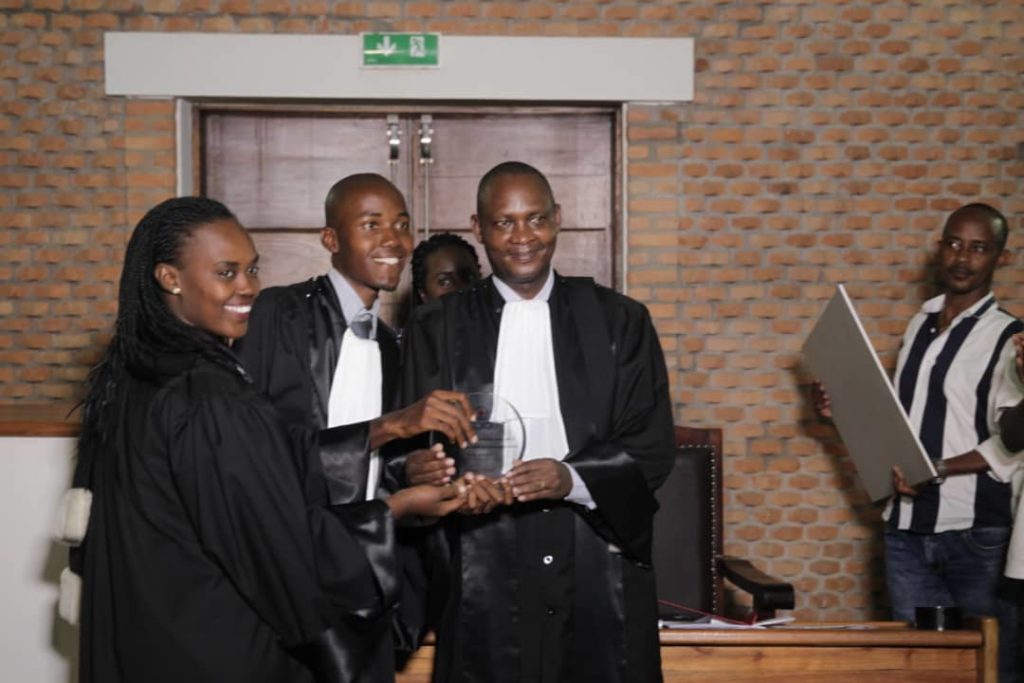 The year 2018 was a year of success and progress for the Light University of Bujumbura. In its tradition of excellence, The University of Bujumbura has constantly distinguished itself and proves many times that it deserves its place as the best university. This reputation precedes it everywhere. This was proven recently in a competition on the pleading organized by the International Committee of the Red Cross (ICRC) in collaboration with the University of Burundi where LUBu won the first place and its 2 students were selected among the top 3 litigants of the competition.
It was a moot court competition in International Humanitarian Law. It was held from 26 to 30 November 2018 at CELAB, University of Burundi. 10 universities from all around Burundi, Light university of Bujumbura participated to the competition and LUBu was represented by two campuses: the Kinindo campus and the Mutanga campus with two students for each campus.
The Grand Final was held on November 30, 2018 at the Supreme Court and was presided over by the President of the Supreme Court of Burundi. We recognized the presence of some high personalities including the Head of the ICRC delegation and many others VIPs.
During this final phase, the ULBU-Kinindo Campus won the first place with an envelope of one million Burundian francs and a trophy thanks to its 2 students: UMA Bellarmée and KANEZA Corine. The 2 were also selected first and third respectively among the top 3 litigators of the contest and each received a trophy and envelope of 300 000Fbu.
It should be noted that these 3 best litigants will participate in the regional African contest that will take place this year in Yaoundé, Cameroon, and it is the ICRC that will cover all the costs referring to it.