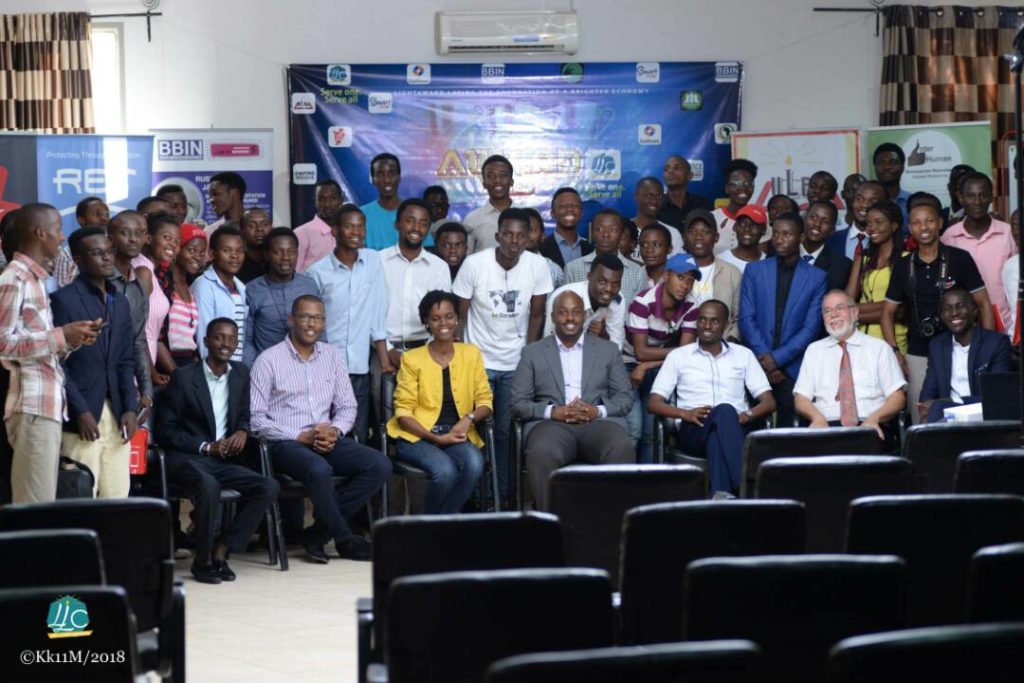 Kubumenyi Compound  located at Large Avenue in Kinindo zone in the Muha Commune, the Light Award was held for two days and was designed by the Light Leaders Convention under the supervision and coordination of the Light University of Bujumbura to trigger the entrepreneurial spirit in youth and put it on the path of creating solutions to the socio-economic problems of our community, which will initially make them autonomous, job creator, and tomorrow's leaders then improve the personal and national development.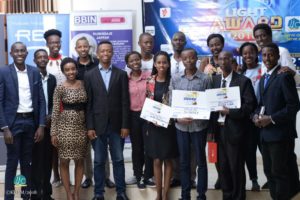 Light Award 2018 has been a success beyond expectations with a massive participation of young people from Bujumbura, Gitega and other provinces of the country, as well as various personalities and business leaders.
The first day was characterized by the opening of activities by the Legal Representative of LUB, Rév. Ch. Paul NTUKAMAZINA who encouraged young people to really undertake. A panel was organized and they were the ULBu Representative, the ULBU DAF, the Intercontact CEO and a RET Manager.
The panelists spoke and encouraged the young people who were present basing on their own personal and professional experiences. Then the young people, in turn, had the opportunity to ask the questions and exchange with them.
On the second day, Burundi Business Incubator Director (BBIN), Mr. Pierre Claver NDUWUMWAMI highlighted BBIN's experience in entrepreneurial training since 2010, and offered, on behalf of the BBIN, rewards to the 8 semi-finalists. finalists as well as the 3 finalists of the Light AWARD and promised them the follow-up, Coaching and financial assistance to the 3 winners.
In the semifinal phase were  30 candidates. For this stage candidates were asked to briefly present their projects to the jury for 5 minutes each. Of the 30 semi-finalists, 8 projects were selected for the final phase for a public presentation.
After deliberation, the jury proclaimed the 3 winners of the first edition of the Light Award:
A 500 000fbu check was given to Mr. Déogratias CIBOGO of the Université Espoir d'Afrique for the first place with his project M-Sender, a telephone application facilitating bank actions
For the 2nd place, Miss Laura Alida IRANKUNDA from the Light University  of Bujumbura was offered a check of 300,000FBu for her project for the sale and sale of clothing and other accessories and computer equipment;
In the third place, for his project of alternative Beekeeping in the riparian part of the Ruvubu, Mr. Audace CINTEJE of the University of Burundi received a check of 200.000FBu.
Mr. Elie Rukundo, who represented the Light University of  Bujumbura, during this second and last day of the Light Award closed the event with a word of thanks to all the speakers, the participating partners and sponsors who contributed to the realization and the success of this 1st edition and encouraged and encouraged them to continue working with them for future editions. He then moved to the presentation of the organizing team.