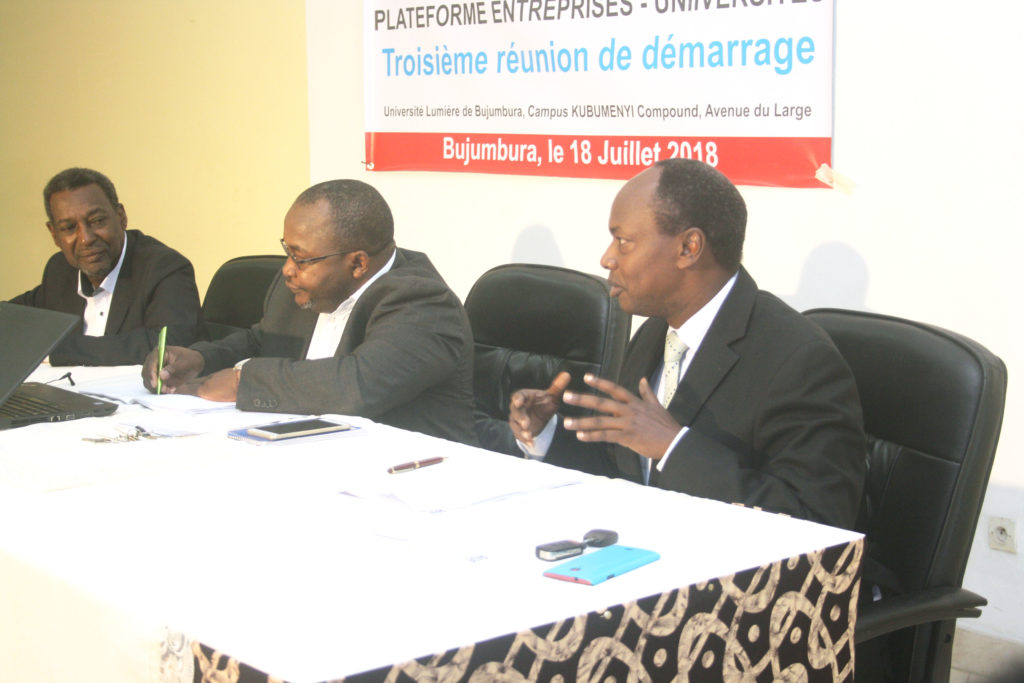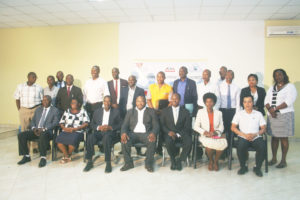 On Wednesday, July 18, 2018 at Campus Kubumenyi Compound, Light University of Bujumbura hosted the third kick-off meeting of the Enterprises-University Platform (EUP). This platform is run by the L'Agence Universitaire Francophone (AUF) and the Union of Burundi Employers accompanied by some AUF members like Light University of Bujumbura , the University of Burundi, University of Lake Tanganyika, the University of Ngozi, The Ecole Normale Supérieure, National School of Administration … The meeting was chaired by the Director of the African Great Lakes Antenna (AGLA) of the AUF who proceeded to the opening of the activities for this 3rd meeting , to welcome
delegates and announce the agenda.
In his message of Welcome on behalf of the Light University of Bujumbura, the Vice-Rector Professor Gérard NKUNZIMANA stressed the importance of such a timely platform that will serve as a bridge between universities and enterprises or companies.
At this meeting, as in the previous 2, the expectations expressed by delegates for this platform include:
Companies' commitment to research support, given the difficulties of finding support for research in Burundi;
Good integration of students in companies;
Improving services through online training
Contribution of the EUP to the implementation of training adapted to the expectations of companies and thus it will reduce the lack of qualified personnel at the local level and the call for external labour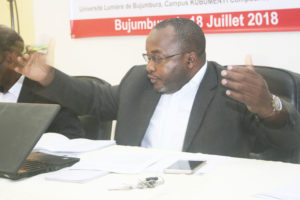 The Director of AGLA indicated that he hopes that this platform will be useful for both stakeholders; he also added that through the expressed expectations, the craze to have this platform remains and strengthens; he praised the involvement of all and insisted on the desire to see things being now practical. For this purpose, a commission has been set up to pilot the work of the platform and to study all the operating modes of this platform.
Recall that the platform emanates from AUF's 2017-2021 quadrennial strategy, which is based on 3 challenges:
Raise the quality of university training, research and governance
Improve the employability and professional integration of graduates
Make universities as global and local development operators
Each challenge is divided into different axes and the axis for the second challenges concerns the improvement of the rapprochement between universities and companies; which is an absolute necessity. It is in this context that AUF through its regional branch, the Africa Great Lakes Agency has offered to facilitate this rapprochement.
After that, the universities were given the opportunity to make their presentations following the call for projects launched by the AUF. The first call concerns the establishment or reinforcement of vocational training. The call for projects aims at restructuring and making vocational training and / or creating new ones. The call for projects answers the question: "How to be directly operational by winning a training of the AUF".
The second call for projects concerned the reintegration of refugee students from Musasa camp (MUYINGA).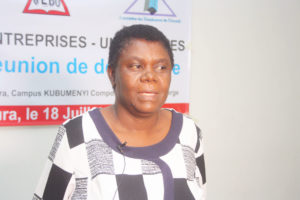 Mrs Euphrasie BIGIRIMANA coordinator of CUFORE stressed that ULBU will have submitted its project before the deadline for submitting projects.